Technological advances have spurred a fundamental shift in the way people live their lives for the past twenty years. But through most of that period, the automotive industry was largely unaffected, and there is relatively little difference between a base model vehicle released in 2000 and one released in 2014. Even a 2013 base level compact would have a single din radio, and controls that wouldn't have seemed out of place in 1995. In higher trim levels, changes are more noticeable, with many featuring a center screen for GPS, touch controls, and positronic sifting. Still, cars were rarely considered a prime site for cutting-edge tech. 
Starting in 2015, that began to change as backup cameras became mandatory—along with a screen to support them—and many vehicles shifted controls to a touchscreen. Bluetooth connectivity, automatic shifting, and other features once confined to high-end vehicles suddenly became a near-standard on even base model vehicles. Premium models began to offer adaptive cruise, control lane assist, blind spot warning systems, and even traffic sign recognition. Now, the automotive industry trends of 2020 are about better integrating the technological developments of the past two decades in ways that enhance safety, convenience, and comfort. 
1. THE INTERNET OF THINGS FINDS ITS POTENTIAL IN THE AUTOMOTIVE INDUSTRY
The internet of things (IoT) has been a much-discussed topic for years. But in the past, consumers found limited opportunities to benefit from this concept in their everyday lives. Today, however, internet-connected vehicles and automotive parts deliver practical gains that make daily life safer, more convenient, and, often, more pleasant.
Connected cars can receive remote updates for software that enhances safety, improves ease of use, and informs owners of any recalls or maintenance issues that need to be performed. Electrical vehicles can even be updated to receive range boosts in emergencies. Meanwhile, cloud computing allows for predictive maintenance where upcoming problems can be detected, and repaired in advance, helping drivers avoid the unnecessary inconvenience and expense caused by unexpected maintenance issues. And the possibilities of IoT vehicles are far from exhausted, and experts predict that the future holds greater personalization of both driver and passenger experiences.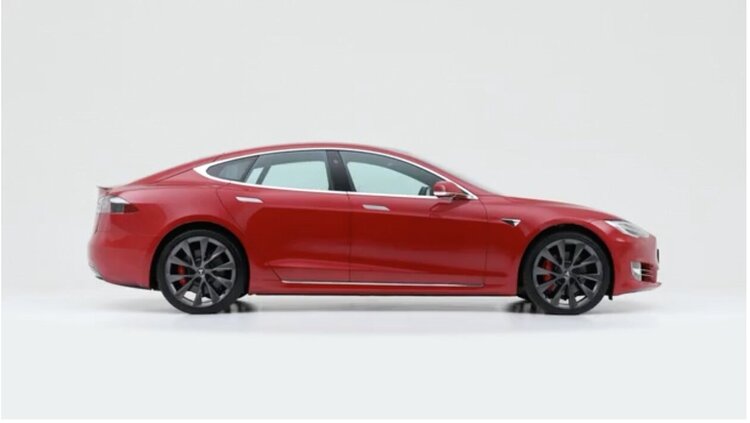 2. THE ELECTRIFICATION OF MORE VEHICLES
One of the most prominent developments in the automotive industry is the proliferation of electric vehicles (EVs). In fact, with the new electric truck offerings from Tesla, Rivian, and Nikola Motor Company, one of the biggest automotive industry trends in 2020 is likely to be the jostling for attention—and future market share—in this growing category. Most recently, GM's threw its hat in the ring by announcing that it will be reviving the Hummer nameplate as an electric super truck.
Of course, electric cars are already available and making an impact. The Tesla Model 3 and Model S are considered amongst the most highly desirable vehicles on the market, and vehicles like the Chevrolet Bolt offer less expensive alternatives. Upcoming vehicles like Tesla's Model Y and Ford's EV Mustang are likely to expand the market share of electric vehicles even further.
But electric cars haven't even begun to reach their full potential. Indeed, they are just starting widespread entry into the market. While they are unlikely to dominate in 2020, developments in the EV industry bear watching as they will set course for the entire auto industry well beyond 2020. These vehicles will also introduce technologies and features that are likely to become the new standard in all automobiles for years to come—whether those vehicles are electric or not.
3. THE RISE OF AUTONOMOUS DRIVING
One of the technologies that have been waiting in the wings is autonomous driving. Self-driving capabilities were first available to consumers as an option on the Tesla Model S in 2014. Since then, Cadillac, Volvo, Nissan, Toyota, and many others have introduced some degree of autonomous driving in select consumer vehicles. Meanwhile, GM's Cruise Origin initiative designs autonomous electric vehicles meant for ride-hailing.
As an automotive trend in 2020, autonomous vehicles are still in initial test flight. The production vehicles that feature autonomous driving are akin to a very exclusive open beta of a software package that consumers get to try and manufacturers develop further from consumer feedback. However, this process brings us ever-closer to widespread implementation of self-driving technology.
In 2020, we will see the debut of Level 3 autonomous driving on the Audi R8 and potentially other vehicles in the US. Honda is planning a Level 3 autonomous vehicle for Japan in 2020. These Level 3 vehicles can navigate from point A to point B without driver intervention, although drivers should remain alert to take over in case of emergency. With Level 4 and possibly fully autonomous vehicles slated to go on the market in 2022, the successes and failures of autonomous vehicles in 2020 deserve careful observation.
4. ENHANCING THE CUSTOMER EXPERIENCE
Although technological advances are undoubtedly transforming cars, cars aren't the only thing becoming more sophisticated. Automotive customer services are becoming more streamlined and personalized as well. Greater connectivity allows car shoppers to research a wider range of models than ever before, including viewing comprehensive galleries of high-quality photos, HD car videos, and state-of-the-art animations of the vehicles that interest them. These assets help shoppers gain deeper insight from the comfort of their own home and give dealerships unprecedented reach. Additionally, dealers can offer customized virtual sales presentations that feature cutting-edge XR assets to car shoppers both at home and in the dealership. Significantly, the same technology is being deployed to enhance sales training and help salespeople better understand what today's customers want.
Customized customer experiences also extend to service and maintenance. Preventative maintenance enabled by car connectivity with the IoT allows dealerships to predict and perform maintenance in advance. This level of customer convenience provides a platform to build long-term in-person relationships between dealers and customers—an important opportunity in a world where more and more commerce is moving online.
INFORMING CONSUMERS OF AUTOMOTIVE INDUSTRY TRENDS IN 2020
While presenting a world of new possibilities, the sudden rush of change in the automotive industry has also meant a great deal of confusion. Consumers and manufacturers alike are not entirely certain what makes for the best combination of new technologies available in a vehicle platform. The truth is that there is no one correct answer, and what is right for one buyer may be wrong for another.
What the automotive industry can do for consumers is make the information about their new and upcoming vehicles available as early as possible and provide plenty of image assets to help car shoppers understand their options and make smart choices. For dealerships, that means finding complete imaging solutions that include first-to-market photos, videos, and high-quality XR assets to create virtual showrooms. Manufacturers will be well-served by virtual car clinics that allow them to collect more and better feedback about how implementation of new technology is received and can be improved. Car review portals should choose the best editorial car photos to complement written content and more fully illustrate what changing automotive industry trends in 2020 mean for consumers.
Across the industry, visual assets will prove increasingly vital to help make sense of changing technology and options. By partnering with the right imaging library, dealers, manufacturers, and automotive publications alike can stay ahead of the curve in this new era.